Developing Visionaries, Innovators & Leaders of Tomorrow
An internationally recognized private elementary school in Springfield, MA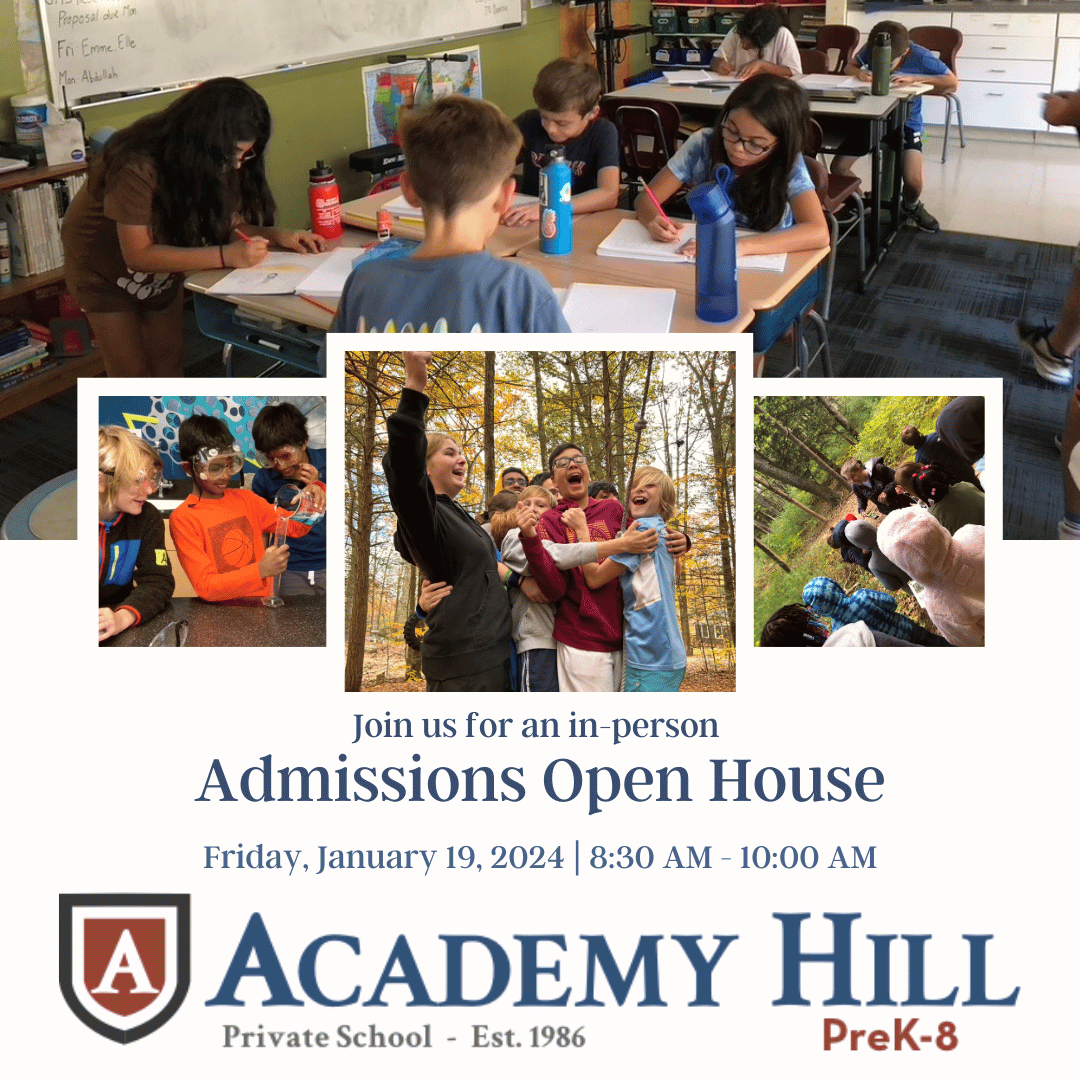 Please CLICK HERE to RSVP and save your spot at our Admissions Open House.
Nothing is out of reach
Our mission at Academy Hill is to develop the leaders, innovators and visionaries of tomorrow by nurturing their self-confidence and developing their abilities.
Communication is critical
We focus on the skills that create success in higher education and in life: written and verbal communication. Our curriculum trains every single student, K-8, in public speaking.
Early development is key
We put our students in a supportive, challenging environment. Our teachers are passionate about bringing forward their talent.
"Research shows that average annual learning gains for children in grades K-2 are dramatically greater than those for subsequent years of school...(and) are a powerful predictor of later school and life outcomes."
- U.S. News & World Report
We teach the student, not to the test
Academy Hill students consistently earn top marks on the SSAT and ISEE - not because we teach to the test, but because we develop their capabilities fully.
Individual attention
Our school is small by choice - so that we can put in the time and give the individual attention needed to help our students achieve their full potential, however high that may be.
A place for passion
Our kids are emerging mathematicians, writers, scientists, poets, leaders, artists and teachers. They look at the world differently. We encourage their passion.
Between 33% and 45% of students receive financial aid each year. Awards vary. Please call or visit for more information.